News and Events from Nebraska Appleseed – September 2016
Join us for the 2016 Good Apple Awards!
Join us on Thursday, October 13, for the 2016 Good Apple Awards to honor folks who have made outstanding contributions to justice and opportunity for all in Nebraska!
Livestock Exchange Building Ballroom
4920 S 30th St, Omaha, NE
6pm-8pm
For sponsorship opportunities, please contact Emma Rasmussen at erasmussen@neappleseed.org or 402-438-8853 x127.
---
Calling for the end of Diapers in Detention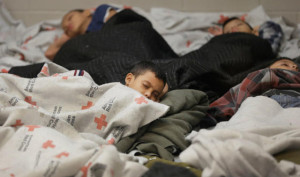 On September 1, we joined other faith and community organizations in Omaha to call for our Members of Congress to end the practice of detaining mothers and children who have come to the U.S. seeking safety from violent regions.
Across the country, other "Diapers in Detention" events are being held to urge the end of detention for these women and children who are being held in for-profit, jail-like facilities after surviving a long, dangerous journey through Central America.
---
Immigrants contribute much to Nebraska economy
A new report in August from the Partnership for a New American Economy showed immigrants make substantial economic contributions in Nebraska. In 2014, immigrant Nebraskans contributed $616 million in taxes and serve important roles as entrepreneurs and employees.
On the day the report was released, Nebraska business, faith, and community leaders renewed the call for Congress to update our federal immigration laws that would keep families united and allow immigrant Nebraskans to contribute even more to our communities.
---
Column: Let's fix the path out of poverty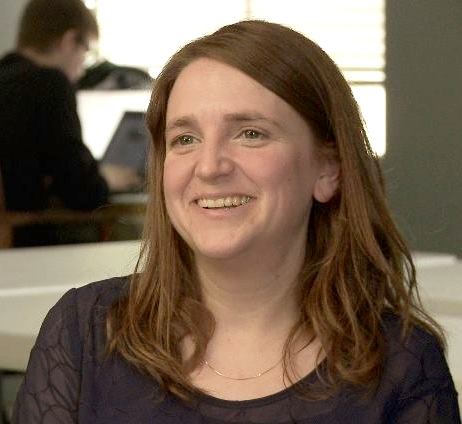 The August 25 Omaha World-Herald featured our column on the 20th anniversary of a big change Congress made to the way the U.S. fights poverty for our country's poorest working families with children.
In 1996, the creation of Temporary Assistance to Needy Families (TANF) restructured one of the country's most important public assistance programs. We think this anniversary is a good time to start a long-overdue conversation about how to improve TANF to make sure it's doing its job to help working families move out of poverty.
---
Welcome Weitz Fellow Eleanor Dollear
Appleseed is proud to welcome Eleanor Dollear as Appleseed's Weitz Fellow for 2016-17. Eleanor will work with our Economic Justice & Health Care Access programs.
The fellowship is supported by the Weitz Family Foundation of Omaha and places recent Carleton College graduates with non-profits in Lincoln and Omaha for one-year fellowships.