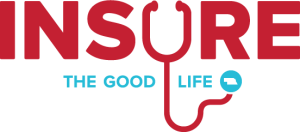 Over the last several years, a majority of states – currently 32 and the District of Columbia – have embraced solutions to allow working people with low incomes to afford vital health insurance through Medicaid expansion.
For years, Appleseed and many other partners have strongly advocated for Nebraska to do the same because Medicaid expansion is a proven solution to close the health coverage gap, bring tax dollars back into the state, and stabilize state health care systems.
And now, it appears a new round of states are recognizing the value of expanding Medicaid as a common-sense solution to one of our biggest problems.
The Associated Press reports Oklahoma lawmakers, including Gov. Mary Fallin, are working on a plan to expand Medicaid to help close a budget deficit that has grown to more than $1 billion and threatened the viability of Oklahoma hospitals.
"We are nearing a colossal collapse of our health care system in Oklahoma," warned Craig Jones, the president of the Oklahoma Hospital Association, which represents more than 135 hospitals and health care systems in the state. "We have doctors turning away patients. We have people with mental illnesses who are going without treatment. Hospitals are closing, and this is only going to get worse this summer if the Legislature does not act immediately to turn this around."
The Oklahoma plan reported by the AP bears a strong resemblance to the Transitional Health Insurance Plan (T-HIP) proposed by State Sen. John McCollister (as LB 1032) in the 2016 Nebraska Legislative session and also is similar to Indiana's Medicaid expansion alternative, the "Healthy Indiana Plan," and the "Arkansas Works" plan passed in a special session by Arkansas lawmakers this spring.
In another of Nebraska's neighboring states, Kansas, large tax cuts for businesses and those with high incomes have exploded a budget deficit that threatens the state's health care and education systems. A coalition of Kansas business, faith and health care leaders recently announced a new effort to bring federal tax dollars back into the state to provide insurance, save hospitals, and grow jobs.
As Nebraska's state budget deficit grows, it becomes even more imperative for our state to expand Medicaid. Starting in 2017, Nebraska faces a $234 million budget shortfall with the Omaha World-Herald reporting that could grow even larger with April state tax receipts falling $52 million below expectations.
Expanding Medicaid would bring nearly $2 billion back to our state, providing a much-needed boost to our economy, certainty for hospitals, and life-saving health insurance to working Nebraskans, many of whom have put off needed medications, doctor's visits, and medical treatments because they can't afford it.
Other states that are similar to Nebraska – with New Mexico being another recent example – have embraced Medicaid expansion as a valuable resource and a common-sense policy for healthier people and healthier economies.
It's time for Nebraska to bring our tax dollars home and work on a cure for our people and our budget.