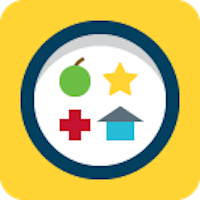 For most Nebraskans, winter weather is an accustomed inconvenience.  But for Nebraskans with low incomes, cold temperatures can be financially devastating and physically hazardous.
In 2006, Appleseed supported the creation of the "Cold Weather Rule" in Nebraska.  According to this rule, low-income Nebraskans cannot have their natural gas shut off between November 1 and March 31 of any given year, even if they are unable to pay their heating bill.  This life-saving policy has kept hundreds of Nebraska families warm over the last decade.
Even so, the costs of utilities continue to rise, and those who are unable to make regular payments may put off other expenses in order to keep up with the costs of heating and cooling their homes. Without support, some may turn to predatory payday lenders, neglect important medical issues, or even lose their homes.
Thankfully, Nebraska also provides a critical preventative measure in the form of weatherization assistance.  The Weatherization Assistance Program helps homeowners and renters lower their monthly heating and cooling expenses year-round by making improvements to their dwellings such as by insulating ceilings or repairing drafty windows and doors.    
Priority for weatherization assistance is given to low-income persons, families with young children, persons with disabilities, and the elderly.  If you have clients or loved ones who could benefit from weatherization assistance or you know someone who needs help addressing a pending utility shut-off, please share our brochure with them.  
All Nebraskans deserve an opportunity to stay warm this winter while also remaining able to meet their other basic needs.