In this September edition of "Appleseed in Action":
Tell Congress to fight child hunger
Many Nebraska families report facing food hardship
Newspaper series highlights need to expand Medicaid
Local leaders attend grassroots leadership workshop
Tickets now available for the 2015 Good Apple Awards
Meet our 2015 Summer Law Clerks and Interns
---
Tell Congress to reauthorize funding for child nutrition programs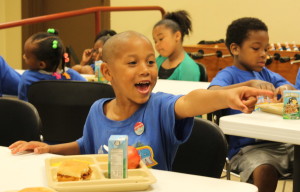 September is a huge month for Congress to reauthorize funding for important programs that ensure millions of American children are getting the food they need. Congress has the chance to make good child nutrition programs even better with the upcoming reauthorization of these programs. Without reauthorization, funding for these programs will expire in September.
Contact Nebraska's U.S. Senators and your Congressman! Tell them to support these bills in September with no cuts to programs that fight child hunger:
Stop Summer Hunger Act of 2015
Access to Healthy Food for Young Children Act of 2015
---
Nearly 1 in 8 Nebraska families struggle to afford food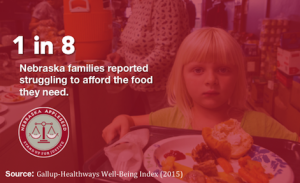 Data released in August from the Food Research and Action Center (FRAC) indicated 11.8 percent of Nebraska families (1 in 8) say there have been times this year when they have struggled to afford the food they need. This percentage is largely the same as a year ago, which Appleseed Economic Justice Director James Goddard said means the problem isn't getting worse, but more must be done to address it.
"While the data released today is encouraging, too many Nebraska families still struggle to put food on the table," Goddard said. "There are policies we can strengthen to cut this food hardship rate even lower."
Appleseed supports steps to reduce food hardship including fixing the harmful cliff effect that eliminates food assistance eligibility for Nebraska families that see a slight increase in earnings. We also encourage schools to take up the Community Eligibility Provision to feed all of their students.
---
Newspaper series highlights need to expand Medicaid

In August, the Scottsbluff Star-Herald produced the most-extensively researched and reported work to date about the damaging effects of the coverage gap that leaves nearly 77,000 Nebraskans unable to afford health coverage.
Star-Herald reporter Irene North spent six weeks compiling data, interviewing local health officials, and talking to people in Nebraska's panhandle about what their lives are like with the dangerous uncertainty of not being able to afford health insurance. We encourage you to read these excellent pieces of reporting.
---
Local leaders attend grassroots leadership workshop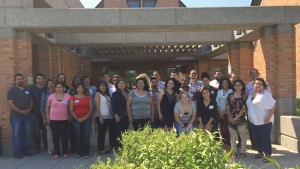 On August 15, local leaders from seven Nebraska communities attended a daylong leadership development at the Benedictine Center in Schuyler organized by Appleseed. National grassroots fundraising trainer Margie Fine worked with these community leaders to think about the connections between organizing and grassroots fundraising as they engage people in their communities to take action.
Appleseed is committed to helping people in communities across the state best use their voices and skills to bring about positive changes in their hometowns.
---
Tickets now available for the 2015 Good Apple Awards
Join Appleseed on Thursday, October 22 in Omaha for the Good Apple Awards, Appleseed's annual event honoring outstanding individuals who stand up for justice and opportunity for all Nebraskans!
We are proud to announce this year's honorees: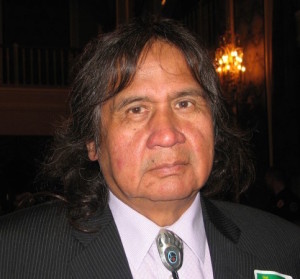 Frank LaMere
Jim Wolf Equal Justice Award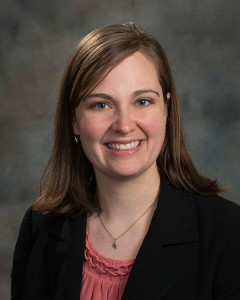 Sen. Sara Howard
Milo Mumgaard Emerging Leader Award

Unity in Action
Roots of Justice Award
For sponsorship opportunities, please contact Nic Swiercek at nswiercek@neappleseed.org or (402) 438-8853 x110.
---
Meet our 2015 Summer Law Clerks and Interns
We wanted to continue introducing you to the bright and talented law clerks and interns who chose to spend their summer working with Appleseed.
These energetic young advocates have been creative and enthusiastic in their approach to helping us fight for justice and opportunity for all, and we are grateful to benefit from their experiences and skills.