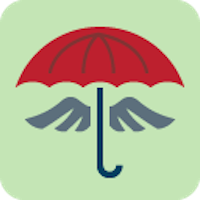 Medicaid is a critical program in Nebraska, providing access to health care for many people – mostly children, older adults, and people with disabilities.
Despite the important role that it plays in our state, some claim that Medicaid spending is growing at unsustainable rates. However, recent data shows that Medicaid costs have been well contained in Nebraska. According to the Kaiser Family Foundation, from 2010-2013, the average growth in Medicaid spending in Nebraska was just 2 percent. In fact, Average monthly cost per enrollee has actually decreased for adults since 2011.
It's true that health care spending comprises a large part of state budgets. And it makes up a bigger share now than it has historically. However, part of the reason why Medicaid can a big budget item is that health care in general is expensive. And it was before the Affordable Care Act. Whether you have coverage through your job, bought a plan on the Health Insurance Marketplace, or are covered through Medicare or Medicaid, you know that getting care can be expensive. Even though Medicaid is a public insurance program, it can reflect trends in private coverage. Looking at the 2014 Nebraska Department of Health and Human Services' Annual Medicaid Report, it becomes evident that costs are highest in Medicaid where they are similarly high in private insurance, such as for services like long-term care.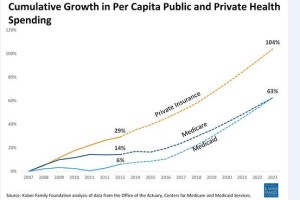 So it makes sense that as health care costs generally continue to rise, Medicaid costs will also continue to rise. That said, Medicaid spending growth per enrollee is lower than that for private coverage. According to the Federal Office of the Actuary in the Department of Health and Human Services, the rate of increase in per capita spending for Medicaid and Medicare is lower than for private insurance. Spending on each enrollee is growing faster in private insurance than in Medicaid, where costs are more effectively contained.
Moreover, an October 2014 study points out that state Medicaid spending is growing more slowly in states that have expanded Medicaid as opposed to non-expansion states. Data from FY 2014 and 2015 shows that non-expansion states experienced smaller increases in enrollment than states that expanded eligibility, but, at the same time, experienced similar total and state spending growth.
In other words, states that didn't expand Medicaid were covering fewer people but spending at rates comparable to states that had increased eligibility. Through Medicaid expansion, states can cover people in a more financially responsible way by drawing down federal funds to cover newly eligible individuals. As a state, we want to make smart choices with our budget, and these reasons, among others, demonstrate that expanding Medicaid is a financially smart decision.