Hello to all of you out there in T.V. land. It may shock you, but it has been almost two years since Nebraska Appleseed last blogged about the hit ABC Family show, "The Fosters."
We have been pretty busy over the last two years at Appleseed, but that is no excuse to deny our blog readers what they crave: attorneys and social work professionals talking about the best darn teen soap on television (yeah Pretty Little Liars, we are looking directly at you when we say that #CharlesDisDefinitelyAlive).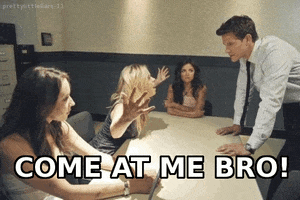 So we are taking a moment to let you know that we fully intend to revive our blog on The Fosters (Mondays, 7  in the coming months.
We have continued to watch the show and although we don't have the space to recap everything that has happened over the last two years in this post, we have to say the show has done a pretty good job taking on some of the issues that youth in the foster care system deal with such as complicated relationships with biological family, sex trafficking, adoption, and independent living.
As Nebraska has renewed its commitment to supporting older youth that exit the foster care system in passing LB 243 and making improvements to strengthen the Bridge to Independence program, we will renew our commitment to blogging about The Fosters. So stay tuned…