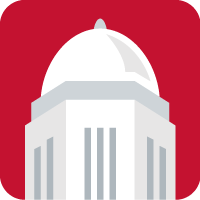 We're in the final full week of the 2015 Nebraska Legislature's session, and we have good news from a busy week at the Capitol last week.
Senators pass DREAMers driver's license bill
On May 21, the Legislature overwhelmingly voted 34-9 to pass LB 623 on Final Reading and sent the bill to Governor Ricketts.
Appleseed joined many other groups including faith, business, immigrant, and community leaders who called for the passage of this bill as a common-sense step to allow young immigrant Nebraskans to contribute more fully to their communities.
The Governor has until midnight tonight to sign the bill into law or veto it. If the Governor takes no action by the end of today, LB 623 will become law without his signature. We strongly encourage him to sign the bill into law today!
Child welfare bills pass, sent to Governor's desk
LB 243 –  Creates a pilot program to establish connections between youth in foster care and their family members. The bill was passed on Final Reading on May 21 by a vote of 39-5. The bill contains an amendment that makes important changes and technical clean-up to the Bridge to Independence program for youth who age out of foster care.
LB 566 – Will strengthen and clarify aspects of Nebraska's Indian Child Welfare Act and help maintain ties of culture and tradition that are essential to the well-being of native children and families. LB 566 was passed on Final Reading on May 21.
Read Appleseed statement on the passage of these two bills
Bills passed to aid working families
Last week, the Legislature also passed two bills to help hard-working families get ahead.
LB 607 – This bill to increase payment rates in Nebraska's Aid to Dependent Children (ADC) program for the first time in nearly 30 years passed 45-0 on Final Reading on May 21.
LB 81 – This bill to strengthen Nebraska's child care subsidy program, a critical work support for working families with low incomes, and reduce the harmful "cliff effect," passed 47-0 on Final Reading on May 21.
Appleseed thanks the State Senators who supported these bills to help low-income families work their way out of poverty.
Stay up to date on Appleseed's issues
Keep up with all the exciting happenings at the Legislature by liking Appleseed's Facebook page and follow issues and legislative hearings in real-time on Appleseed's Twitter feed. Plus, stop by our Appleseed Blog for opinion pieces, informative updates, and news stories, and visit our Vimeo page for videos of what we're working on throughout 2015.
We will keep you updated on the latest bill introductions, hearings, and floor debate.  And, we'll let you know how you can take action to get involved and make your voice heard throughout the session!
Find these updates useful? Please consider making a donation to Nebraska Appleseed and help us continue our efforts.