Big work lies ahead in 2015 making our state a stronger, more just society for all Nebraskans.
We hope you're ready to join us! Your voice will be essential to remove barriers to opportunity in Nebraska at the state and federal levels.
Here's what is coming up in 2015
Health Care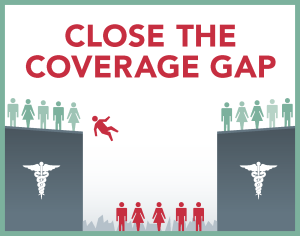 Appleseed will continue our work at the State Capitol to make health care make sense for all Nebraskans by closing the coverage gap that currently leaves more than 54,000 working people with no way to afford health insurance.
We will continue our efforts with State Senators and health care stakeholders to support a plan that keeps Nebraska's tax dollars here at home, boosts our state's health care system, and ensures working Nebraskans like Amanda can get the health coverage we all need.
If you are interested in sharing your health care story or want to get involved, contact Lauren Williams at lwilliams@neappleseed.org.
Economic Justice

Strong, productive workers and families are the backbone of Nebraska's communities and our economy. However, nearly 1 in 3 working families in Nebraska are considered to have low incomes and struggle to make ends meet.
Appleseed will keep up our work in the Legislature for stronger work supports and better access to education so families can have the stability they need to improve their economic circumstances and lead healthy, productive lives that will move our state forward.
Immigration

This year, Appleseed will continue working with a broad, diverse collection of Nebraska leaders to fight for Congress to pass updated immigration laws that prioritize family unity, grow our economy, and create a clear process for citizenship.
The current, antiquated immigration system is unsustainable and needlessly separates thousands of Nebraska families.
At the same time, we will continue working with immigrant Nebraskans across the state on leadership development and strategies to build strong, vibrant, inclusive communities, and safe workplaces.
Child Welfare

Nebraska has made positive strides in the last few years to improve our child welfare system so all young people can have a chance at a stable upbringing and healthy start to adulthood.
But more work is yet to be done in 2015. Appleseed will work closely with State Senators, young people with foster care experience, and youth advocates to strengthen the new Bridge To Independence program and ensure youth exiting foster care have access to health care as they transition into adulthood.
We will also be working closely with the Nebraska ICWA Coalition to strengthen the Indian Child Welfare Act in Nebraska.
Get Involved!
Our work cannot succeed in 2015 without your voice! You can help accomplish big goals by volunteering to call or write our elected leaders, penning a letter to your local newspaper, or sharing your own story with us.
Subscribe to our Action Alert list and frequently visit our Take Action page so you can help us fight for justice and opportunity for all Nebraskans in 2015!