Take Action for Common-Sense Immigration Laws!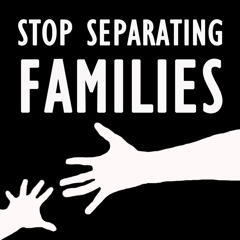 This month marks the one-year anniversary of the U.S. Senate passing a bipartisan immigration bill, yet we're still waiting for the House of Representatives to act.
Today, add your voice to a nationwide call to action! Call your representative and urge him to fix our outdated immigration laws to stop separating families and to create a common-sense process for citizenship for our future:
Call Your Congressman Today
District 1 – Rep. Jeff Fortenberry: (202) 225-4806
District 2 – Rep. Lee Terry: (202) 225-4155
District 3 – Rep. Adrian Smith: (202) 225-6435
As Congress returns to session, Fast for Families and other supporters are gathering in Washington, D.C., and across the country groups are coordinating to call on their House members.
Take action today. Your quick phone call can make a big difference!
We know the high cost of inaction: Failing to fix our outdated immigration laws hurts Nebraska's communities, families, and economy. When there isn't a clear, fair, and common-sense front door, we all pay the price. When there is no line to get in because our laws are out of date, our state and country suffers. Every day, more than 400 U.S. citizen children are separated from a parent through detention or deportation. Every day, hardworking people and small businesses in Nebraska waste resources trying to navigate an antiquated, unworkable system.
We know the strong Nebraska support: Over the last year, Nebraska's state legislature passed a bipartisan resolution urging Congress to pass common-sense immigration laws, and more than 40 diverse Nebraska organizations representing thousands of Nebraskans held statewide events calling for movement forward.
It's time for a clear and common-sense process for citizenship that we can be proud of and that provides a strong foundation for our future.