Speak up to support Nebraska immigrants and refugees
Now is a time when we are challenged to stand up for our neighbors who are immigrant or refugee Nebraskans.
Recent executive orders from President Trump target immigrants and refugees who came to Nebraska to build a better life and find a safe home. These orders will drive a wedge between our communities, create distrust of law enforcement, and send a dangerous message to our immigrant and refugee neighbors.
Call our U.S. Senators and your Congressman today (top right of page). Tell them Nebraskans value welcoming new neighbors and providing a safe home to those who are escaping danger.
Don't hesitate to leave a message with their staff.
---
Every Nebraskan needs affordable Health Insurance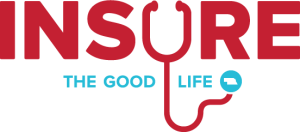 We are at a pivotal point in American health care. The House of Representatives is rushing a bill through committees (the American Health Care Act) that could force millions of Americans to lose their health insurance by slashing Medicaid and cuts to premium tax credits.
Thanks to the Affordable Care Act, tens of thousands of Nebraskans have been able to get affordable health insurance, improve their lives, run their businesses, and care for their families.
And Medicaid lets 230,000 Nebraskans – most of them children, seniors, and people with disabilities – get the health care they need. The cuts proposed in the House bill would end Medicaid as we know it.
Will you make a call today to support quality health care in Nebraska? Please call the office of your U.S. Representative (top right of page) and urge them to strengthen, not tear down, the improvements made to the health insurance system. Oppose the House's American Health Care Act.
Tell them not to vote for any plan that forces Nebraskans to lose their coverage.
How have you or someone you know been helped by the protections of the ACA? Let us hear from you. We all must be able to get affordable health care that includes the lifesaving protections the ACA has given us.
---
Oppose harmful cuts to key investments

Every time there is a shortfall in our state budget, investments in hard-working Nebraskans are often the first to be cut.
Nebraska is facing a budget shortfall of more than $1 billion. Despite this challenge, Governor Ricketts and members of the Legislature are proposing a big income tax cut that won't do anything for our state's middle-class and low-income families, but will permanently harm our ability to invest in important areas that grow our economy and improve the quality of life for everyone.
Tell your State Senator to oppose LB 337 and LB 338, two bills that cut taxes for the wealthiest Nebraskans, but do little for the vast majority of our state's hard-working people. Instead, these bills will make it hard for our budget to ever get balanced again without bone-deep cuts to our outstanding public schools, hard-working law enforcement departments, sturdy roads and highways, and other services that are essential to all Nebraskans and a strong state economy.
---
Tell Congress to protect Meatpacking Workers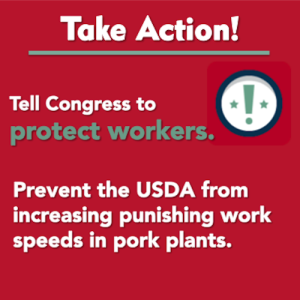 Over the past decades, significant and convincing data has piled up to show that working in the meatpacking and poultry processing industries continue to be some of the most dangerous jobs in the country.
Because of this long history of high injury rates and the U.S Department of Agriculture's recent attempt to increase line speeds in poultry plants – which Appleseed and allies successfully stopped – we are concerned about the possibility of the USDA trying to increase line speeds even more in pork processing plants.
Please call or email our U.S. Senators and your U.S. Representative, and tell them to protect food and worker safety by also urging the USDA to not propose this dangerous pork proposal.